Santa Claus is back at The Meadows!
This year the Santa you know and love will be in his new workshop at Suite #106 between Pistols-N-Vixens and MOD on Trend. Free sessions are available on a first come, first serve basis and guests are welcome to take photos on your own devices!
On select dates this holiday season, guests can either take photos on your own devices for free OR book an appointment with a professional photographer! Get portraits to cherish for a lifetime with Shell Enste Photography. Your purchase of $50 includes a no-wait, 5-minute session with three high resolution digital images available for download within 24 hours. There is limited availability on select dates so click here to book today!
There will be two lines at Santa's workshop: one for walk-in guests and one for those with a photography appointment. To avoid longer wait times, walk-in guests will be able to take photos in-between the photography appointments. Plan your visit to The Meadows and stop by your favorite shops, boutiques and restaurants.
Santa's Workshop Address:
10 Meadow Circle Drive #106
Lake St. Louis, MO 63367
Santa's 2021 Holiday Schedule at The Meadows
11/26: 1 p.m. – 4 p.m.
11/28: 1 p.m. – 4 p.m.
12/4 & 12/5: 1 p.m. – 4 p.m.
12/11 & 12/12: 1 p.m. – 4 p.m.
12/17-12/19: 1 p.m. – 6 p.m.
12/20-12/23: 3 p.m. – 6 p.m.
View more events and sales happening this holiday season at our Events page here.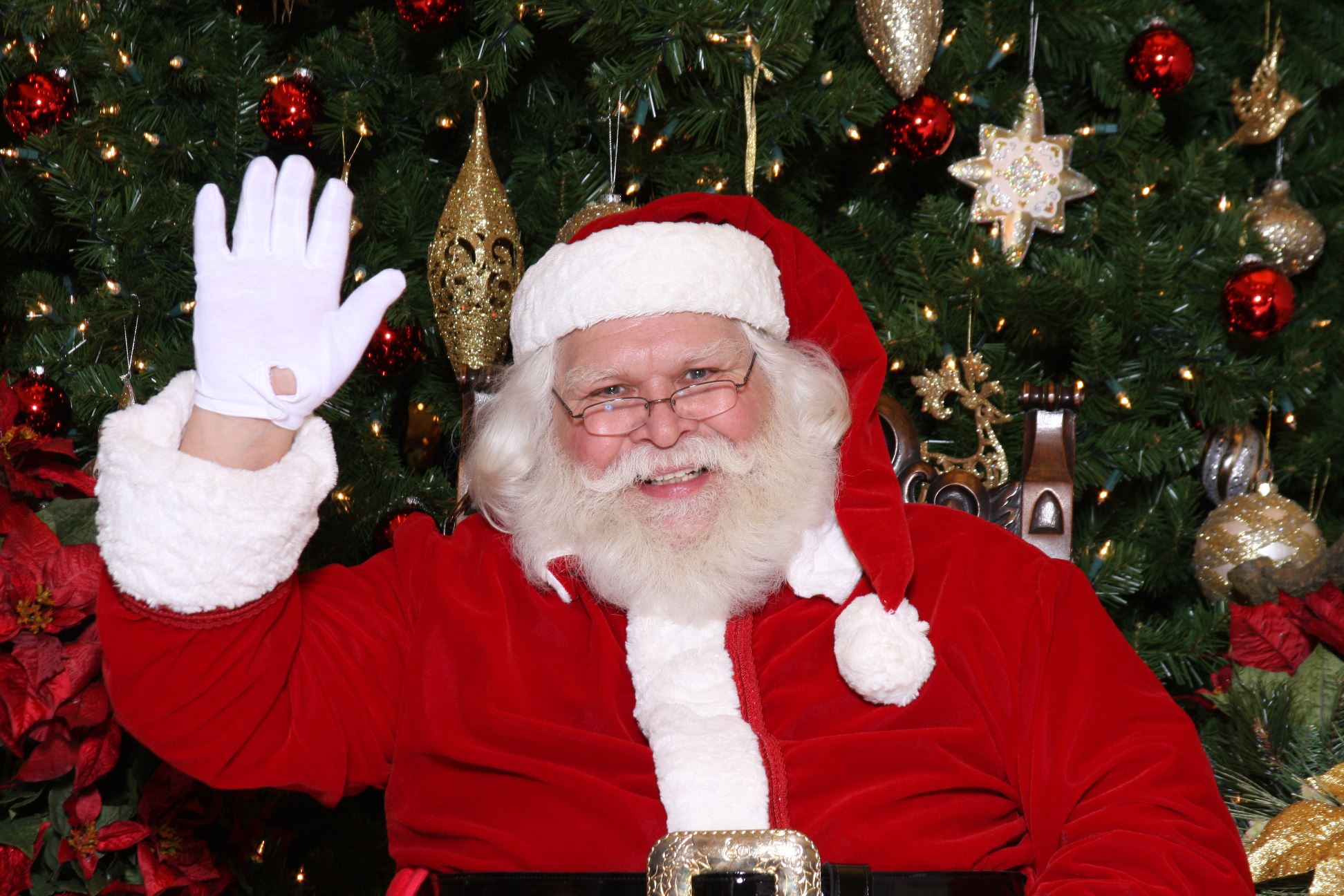 2021 Holiday Gift Guide
Take care of your holiday shopping all in one place with a curated gift guide including all your favorite stores, local boutiques and restaurants at The Meadows.