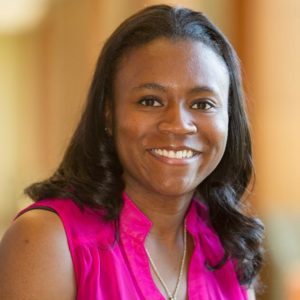 Jawana Reid
Event Manager, St. Louis Magazine
Born and raised in St. Louis, MO, Jawana is an accomplished Event Planner who has over 16 years' experience. Currently she works at St. Louis Magazine as the Director of Special Events. After completing a Bachelor of Arts in Legal Studies with a minor in Philosophy and a Master of Arts and Sciences in Human Resource Development at Webster University, Jawana's passion for events, people and education led her to serve in the private and non-profit sector.
Jawana's gifts of organization, attention to detail, creative imagination, concept design and
contagious enthusiasm have earned her a reputation for unparalleled excellence as an event planner and designer. Jawana will execute your concepts flawlessly while maintaining a pleasant, calm and helpful demeanor to ensure an amazing experience for you and your guests. It's not surprising that Jawana was drawn to event planning with her entertaining nature.
Her favorite quote provides some insight into why her events are memorable. "It's not who you are in life, it's what you do that defines you"-author Unknown.
Clients count on Jawana to handle any aspect of any size event. She creates a dynamic online registration platforms, keeps event teams on time and within budget, markets events, handles communications with attendees, and manages all details onsite for seamless execution.
Jawana believes in giving back to the community and industry through volunteering,
sponsorship and creating standards of excellence and raising the bar of professionalism.
In her spare time, Jawana is a wife and mother to two amazing children. When she's not
planning fabulous events around the city you can find her contributing to her church or spending time with her family and friends.