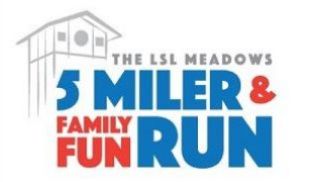 The Meadows 5 Miler and Family Fun Run
Have you heard? The City of Lake Saint Louis Parks and Recreation Department and the Meadows is excited to present The Meadows 5 Miler and Family Fun Run on March 30th, 2019. This event is for runners on all levels, from "I haven't gotten off the couch in a week" to "I just finished my 3rd Iron Man"… it's fun for the whole family!
Each run will begin and end in the Von Maur parking lot. At the end of each run, ALL participants will receive a t-shirt and medal for finishing; the first, second, and third place male and female winners of the 5 Miler will earn a special prize!
7:00 AM – 5 Miler Race
7:15 AM – Family Fun Run
Stick around AFTER THE RUN for food, drinks, prizes, and more!
– GIVEAWAYS
– LOCAL VENDORS
– FREE OBERWEIS Chocolate Milk for the kiddos
– FREE BEER for those 21+ (donations welcome)
Sponsors include: CrossFit LSL, Little Black Book, Mueller Furniture, Nike, and Supplement Superstore – just to name a few!
IT'S NOT TOO LATE TO REGISTER!
5 Miler Race Fees:
$35 from now until February 28th
$40 from February 29th until March 22nd
$45 from March 23rd until race day
Family Fun Run Fees:
$12 to participate
Race Discounts:
$5 OFF for residents participating in the 5 Miler Race
$2 OFF for residents participating in the Family Fun Run
To register click HERE