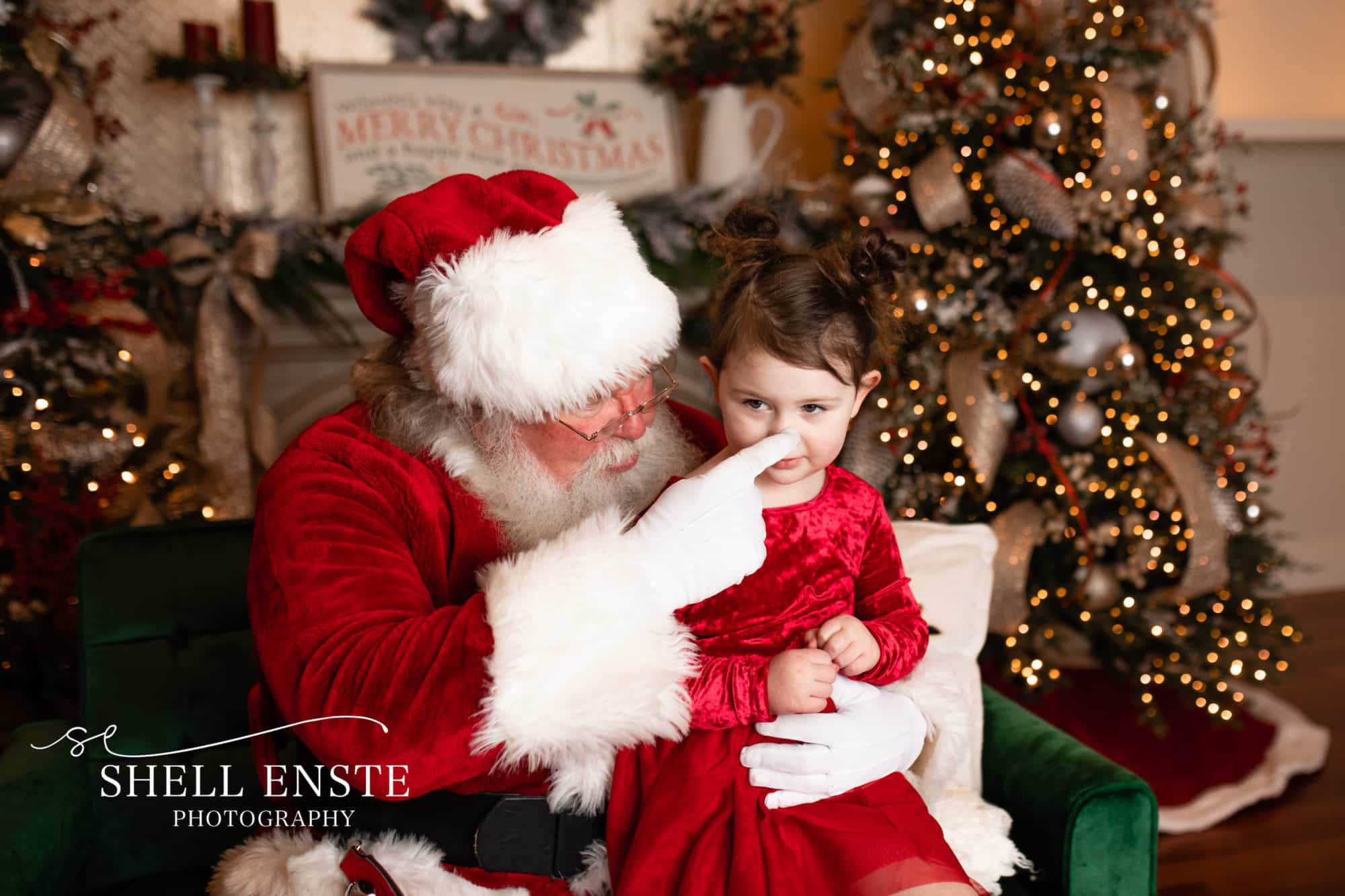 Santa Mike at The Meadows
December 10, 2022 @ 1:30 pm

-

4:30 pm
Santa Mike at The Meadows
Santa Claus is back at The Meadows! This year, Santa will be in his workshop at Suite 106 between Pistols-N-Vixens and Olive Tree Marketplace. Sessions are available on a first come, first serve basis. You are welcome to take photos on your own devices for free!
A limited number of professional photography appointments are available with Shell Enste Photography! Your purchase of $75 includes a no-wait session with five high-resolution digital images available for download within three business days. Book TODAY: https://shellenstephotography.bigcartel.com/products 
There will be two lines at Santa's workshop: one for walk-in guests and one for those with a photography appointment. To avoid longer wait times, walk-in guests will be able to take photos in-between the photography appointments.
Santa's Workshop Address: 
10 Meadow Circle Drive, Suite 106
Lake St. Louis, MO 63367
2022 Santa Schedule:
Nov. 25 from 3:00 to 5:00 PM *Santa Mike 
Nov. 26 from 4:00 to 7:00 PM *Santa Dale
Nov. 27 from 9:00 AM to 12:00 PM *Santa Mike
Dec. 3 from 3:15 to 5:15 PM *Santa Mike
Dec. 4 from 4:00 to 6:00 PM *Santa Mike
Dec. 10 from 1:30 to 4:30 PM *Santa Mike
Dec. 11 from 10:00 AM to 6:00 PM *Santa Richard
Dec. 13, 14, & 15 from 4:00 to 7:00 PM *Santa Dale
Dec. 17 from 10:00 AM to 4:00 PM *Santa Richard
Dec. 18 from 1:00 to 4:00 PM *Santa Mike
Dec. 21, 22 & 23 from 4:00 to 7:00 PM *Santa Sam