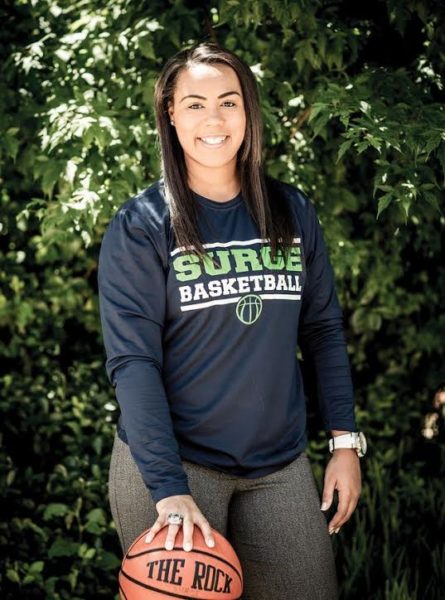 Khalia Collier
Owner and General Manager of the St. Louis Surge
An entrepreneur, pioneer and trailblazer Khalia Collier is owner and general manager of The St. Louis Surge, a professional women's basketball team. At 23 years of age, Collier took on the challenge of building the first women's sustainable basketball franchise in the Gateway City. Two-time National Champions, The Surge also earned the National Champion Runner-up title in 2012, 2015, 2017 and 2018. The team transitioned from the Women's BlueChip Basketball League (WBCBL) to the highly competitive Global Women's Basketball Association (GWBA) in 2019. The Surge now in their off-season is set to return to the Field House Athletic Complex at Washington University to complete a successful ninth season in 2020.
A St. Louis native, Collier has taken on the task of re-branding the face of women's athletics through the St. Louis Surge. She developed a strategic business model partnering with prominent executives, corporations and non-profits to build the Surge brand and develop new initiatives, while encompassing the community. Instilling the notion that all Surge players are leaders and mentors; they are redefining winning on and off the court through their community engagement and impact. Collier has represented the Surge organization through personal community service by giving back to young people and providing a platform for women's leadership.
With a deeply rooted history in basketball, Collier started playing the game at the age of five and continued into her high school and collegiate career. Collier was a Division Irecruit in high school. She played basketball at Columbia College in Columbia, Missouri and Missouri Baptist University. In 2010, Collier obtained a Bachelor of Science Degree in Communications from Missouri Baptist University. While serving as owner and general manager of the Surge, Collier is also leads the Saint Louis University Institute for Private Business. Collier values leadership, community engagement, hard work, education and striving for excellence on all levels. Because of her can do attitude, she believes the Surge will continue to succeed as an organization and a professional women's basketball team.
Collier is frequently invited to deliver keynote addresses and share her success story. She has received numerous honors, including the St. Louis Business Journal's 30 under 30 award, Power 100 award, Glamor Missouri Woman of the year award and the prestigious Jack Buck Award for community impact and many others. See links below for national and local newspaper and magazine articles featuring Collier, television interviews and speeches.