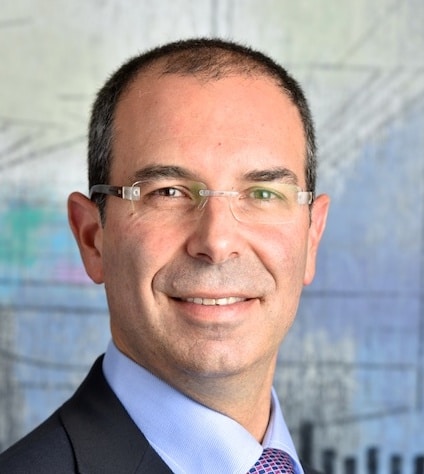 Toby Warticovschi
Partner, Millstone Capital Advisors
Toby Warticovschi has a unique blend of leadership & operational skills. He has delivered business value for startups, middle market and Fortune 50 companies both nationally and globally.
Toby began his professional career working for Cap Gemini, a globally recognized consulting firm, where he led the integration of a product from an acquisition into the bioMérieux portfolio.  He also led the development of a new product to help hospital pharmacies control costs.  In 1995, he co-founded Intelligent Optimization and developed an innovative scheduling system to reduce the cost of running operating rooms, which was sold to Datex-Ohmeda in 1998.  He then joined Influence, an internet consulting firm where he built the Technology practice as well as the IT infrastructure.  In 2001, Toby was recruited by bioMérieux, a global leader in the field of in-vitro diagnostics, to rebuild their IT department and their product development capability.  He went on to lead the strategic planning and the automated microbiology product line until 2009.  Toby joined Express Scripts as the IT leader for the Clinical business.  He held a leadership role in the Medco integration and was involved in the IT M&A strategy.  In 2011 he became the acting CIO for United BioSource Corporation, a subsidiary of Express-Scripts that works with life science companies to develop and commercialize their products.
In 2013, Toby became a Partner at Millstone Capital Advisors, a Private Equity firm dedicated to helping small to mid-sized companies grow through direct investments and strategic assistance, leveraging the partners extensive operating experience and diverse skillsets. Our mission includes enhancing the quality of life for the people in the companies and communities in which we invest and the communities in which they operate.
Toby also has a long history of involvement with local community organizations, including the American Jewish Committee, Washington University, Jewish Light, and the Jewish Federation of St. Louis.  He currently serves as the Vice Chair of Planned Giving and Endowments and is on the Board of the Jewish Federation of St. Louis, where he also a member of the Budget, Finance and Administration Committee.
Toby has a nurturing personality and has passion for helping people.  He loves to cook and finds the best rewards come from friends enjoying the food he prepares.    He lives in St. Louis with his wife Lisa and their four daughters: Emma, Talia, Zoe and Reese.